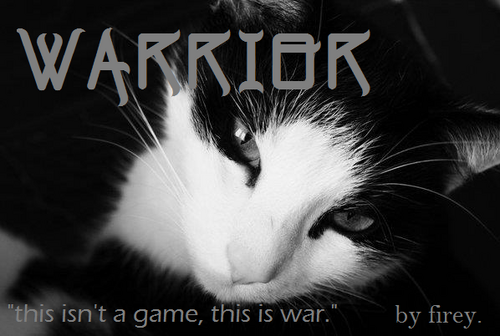 warrior
oa: demi lovato
inspired by breaking sky by cori mccarthy
by firey.
BLURB
Ravenflight knew she was ready to fly. She was going to be the best fly warrior, and hopefully the best warrior. She knew what it took to reach the top and she would do what it took. She was the "Reckless Raven" as the other recruits liked to nickname her. Everything was just a simple challenge to her, another victory to add to her score. But after awhile, she realized that it wasn't just about training, it was about being aware that this was all for a reason. It wasn't a game.
It was war.
~
ONE
TWO
THREE
FOUR
FIVE
SIX
SEVEN
EIGHT
NINE
TEN
ELEVEN
TWELVE
THIRTEEN
FOURTEEN
FIFTEEN
SIXTEEN
SEVENTEEN
EIGHTEEN
NINETEEN
EPILOGUE
Community content is available under
CC-BY-SA
unless otherwise noted.