Hello Clanmates!
Holy damn this is supa old. Okay so I've been looking around at fetus me on this site. I may or may not be rewriting these stories on my Wattpad, but I know I am no longer going to be active much on this site. Sorry!
Shadowtailwarriorcat (talk) 18:30, May 28, 2016 (UTC)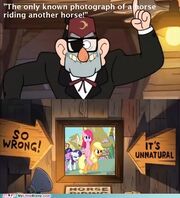 Omg...I <3 RADIOACTIVE! OH YEAH! I shall sing that awesome song in my head, Dear.
~Dusk

Hey Shadowtail! I must ask... WHERE THE HAY (Yup. MLP reference) DID YOU FIND YOUR PROFILE PICTURE"S CAT CREATOR???? I WANT ITTT!
~ Yvetal and Xerneas We create life, And destroy it 22:18, February 8, 2014 (UTC)
Thanks! Yvetal and Xerneas We create life, And destroy it 18:16, February 9, 2014 (UTC)
Hey, Shadow! I can code you a sig or code your userpag if you want. By the way, I'm Sea.
♥ Ⓢ Ⓔ Ⓐ♥ 15:22, June 15, 2014 (UTC)
I will give u pie! Lol. Hi, my name is Waterfang friends of Flameheart, Lokilog, Stormver, and Foxsteps. Love ur fanfics! Especially you Waterkit one! He actually reminds me of him! But mine has grey fur and blue ocean eyes. Lol, what a coincidence. Keep up the good work, and i hope to see you soon! Oh, heres your pie! 🍮🍰
Community content is available under
CC-BY-SA
unless otherwise noted.