Geia!
Hello! My name is Athena (I'm not the thea) and welcome to my user page! My cousin actually told me about this site, as she is a member here, AvengedSevenfoldGirl. Well, you're not here to hear about my cousin. You're most likely here to learn more about me. So let's get it on with!
My Bio
My name is Athena (duh) and I was born in Sparti, Greece, and have lived here all my life. I was born March 27, 2000. I'm an ancestor to the great Leonidas, well, that's what my great grandma told me before she died. Don't ask me how I know so much English, I feel more American than Greek at some points in time, which makes me kind of ashamed. All my family originates from Greece, but most of my current family lives in America, mostly California. Anyways...I have a little sister who's 7 named Panthea, which means Moth in Greek. My parents are both 26, but I don't live with my dad, he's in Thessaloniki ever since my parents divorced. I have 5 pets. 3 dogs that are all male, a Staffordshire Terri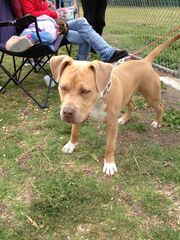 er named Ajax, a Rottweiler named Alistair, and an Italian Mastiff named Ares. The other 2 are cats, one is a flame-point male named Atreus, and the other is a gray Persian/Siamese female named Ankathi.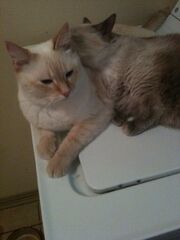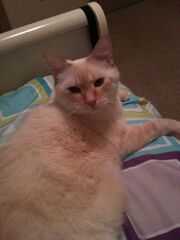 My Favorite Things
Band (yes I listen to American music): A Day to Remember, Asking Alexandria, Avenged Sevenfold.
Song: The Gunsling by Black Veil Brides
TV Show: The Walking Dead
Animal: Wolf
Dog Breed: Rottweiler
Cat Breed: Bengal, Norweigan Forest
Movie: World War Z
Marvel: Iron Man
DC: Superman
Video Game: Tokyo Jungle (PS3) Skyrim and Black Ops 2 (Xbox 360)
UFC Fighter: Nick Diaz
Martial Arts
I've been raised around fighting. My dad first began teaching me Pankration when I was 2. At the time, he was a 4th degree black belt, now 10 years later he's an 8th degree and I'm a 3rd degree.
I've been taking Karate for about 2 years now, and I'm currently a brown belt, trying to get to black.
Jiu Jitsu is my personal favorite, and I'm only a green belt. I've been doing it for...I think 4 years. It takes time to climb ranks, as I'm only a green belt. I won't quit though, it's really fun.
I'm intermediate rank in Kickboxing, I have only been doing it for a year. But since I've had so much experience with martial arts, I rank up quickly. There's no such thing as a belt system in Kickboxing.
Random
I suffer from depression due to personal reasons.
My first concert was Black Veil Brides in the UK
My first ever pet was a German Shepherd I got when I was 3 named Menelaus.
I've only been outside of Greece once--to visit my cousin, Nafsika in Florence, Italy where she lived. She was 8 and was involved in a bad car accident. Now it's 3 years later and she's back to her happy old self.
I loooooove the emo style. I've quit self-harm, and I don't like labeling myself--but I definitley have a punk rock/emo style of clothing.
When I'm at school and I see my best friend, I always have to scream her name really loud and then run and scare her XD
I love the smell of towels.....Don't ask.
I always have to wear 3 rubber bracelets on each wrists and a studded button one on each wrist as well. They go in a certain order always. The order is (left, top-to-bottom) and what they say: *Studded bracelet*, Music is my Life, Zombie Hunter, District 12. My right wrist is (top-to-bottom): *studded bracelet* Avenged Sevenfold, Call of Duty Black Ops 2, and If Daryl Dies We Riot.
Ending!
So I hope you found out a few things about me, and I hope to meet a lot of people on here!
My favorite pages
Add links to your favorite pages on the wiki here!
Favorite page #2
Favorite page #3
Community content is available under
CC-BY-SA
unless otherwise noted.