Hello I'm baaaack :) ~ If I had todie as an apprentice...I'd go down fighting...LIKE A WARRIOR!</span>
                                              /                                   UNICORN POWER!!! 
                                                  .7
                                       \       , //                                 *rainbow is behind it and 
                                       |\.--._/|//
                                      /\ ) ) ).'/                                rainbow grows everytime moves*
                                     /(  \  // /
                                    /(   J`((_/ \
                                   / ) | _\     /
                                  /|)  \  eJ    L
                                 |  \ L \   L   L
                                /  \  J  `. J   L
                                |  )   L   \/   \
                               /  \    J   (\   /
             _....___         |  \      \   \```
      ,.._.-'        --...-||\     -. \   \
    .'.=.'                    `         `.\ [ Y
   /   /                                  \]  J
  Y / Y                                    Y   L
  | | |          \                         |   L
  | | |           Y                        A  J
  |   I           |                       /I\ /
  |    \          I             \        ( |]/|
  J     \         /._           /        -tI/ |
   L     )       /   /'-------'J           `'-:.
   J   .'      ,'  ,' ,     \   `'-.__          \
    \ T      ,'  ,'   )\    /|        ';'---7   /
     \|    ,'L  Y...-' / _.' /         \   /   /
      J   Y  |  J    .'-'   /         ,--.(   /
       L  |  J   L -'     .'         /  |    /\
       |  J.  L  J     .-;.-/       |    \ .' /
       J   L`-J   L____,.-'`        |  _.-'   |
        L  J   L  J                  ``  J    |
        J   L  |   L                     J    |
         L  J  L    \                    L    \
         |   L  ) _.'\                    ) _.'\
         L    \('`    \                  ('`    \
          ) _.'\`-....'                   `-....'
         ('`    \
          `-.___/


Hi I'm Silverrain12!! Call me Silver, Rain, crazy, cat queen or Blackcat = Blackberry + Cat. Just about anything to do with cats, or my title... I have another profile on  a different type of writing website called Quotev.com. So my time will be shared writing equally on both websites.
I like to get inspiration from roleplaying on a website called Animal jam along with some friends. I might have a similar story/clan/clanname/name to one of those people. One of which is writing on this website, so it isn't copied if you wish to know.
I like reading, writing (wish is to become an author), roleplaying, making movies, watching movies, eating, creating, imagining, helping, hanging out with friends and trying to make a difference.
I dislike the people i dislike, selifshness, unfriendliness, rudeness, lies, people who break their promises, being isolated/rejected by the people i care for such as friends/bestfriends/family/pets. i also dislike myself :T
i LOVE warriors (the book by Erin Hunter), cats, family, close friends, being crazy (thats me for you.), i love it when something pretty at the shops and its the last one there and it's my size :D, dresses, parties, theme parks, junk food (i mean who doesn't?), and BLACKBERRIES!!!!!!!!!!!!!!!!!!!!!!!!!!!!!!!!!!!!!!!!!!!!!!
My favorites Movies -
Cartoon - The Lion King
Comedy - Austin Powers/Love Guru (anything with Mike Myers in it!)
Adventure - Pirates of the Carribean
Romance - --doesn't have one--
Violence - Underworld
Thriller - Jaws???
Horror - All horror movies :)
My favorite Books
Warriors
Warriors
Warriors
Warriors
Behind the scenes Warriors
Warriors
Characters?
Ravenpaw
Bluestar
Yellowfang
Snowfur
Silverstream
Graystripe
Brambleclaw/star *SPOILER*
Dovewing
Whitestorm
SWIFTPAW!!!!!!!!!!!!!!!!!!!!!!!!!!!!!!!!!!!!!!!!!!!!!!!!!!!!!!!!!!!!!!!!!!!!!!!!!!!!!!!!!!!!!!!!!!!!!!!!!!!!!!!!!!! *personal fav*
Gorsepaw
Crookedstar
Tallstar
Onewhisker (not when he became leader)
Badgerkit
Stonefur
RUNNINGNOSE!!!!!!!!
I like lots of things this is some of them, hopefully you like reading my books and stuff like that.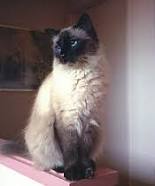 Community content is available under
CC-BY-SA
unless otherwise noted.