(53 intermediate revisions by one other user not shown)
Line 1:
Line 1:
 
+

'''''1000'' EDITS! WOO HOO!!!!!!!!!!'''

−

[[File:Leopardkit.png|thumb|A gift from my friend Eveningswift! Thanks!]]

 
−

[[File:Kestrel Kit.png|thumb|76px|right|What? I'm a kitten, so bow down to me!]]

 
⚫
 
 
 
 
+

<div style="text-align: margin: 0 10%; padding-bottom: 20px;">

−

I luv Warriors, so why not write a few stories of my own? I've written, like, one story, and it's really bad.

 
 
+

{| class="notice noprint" id="Welcome" style="background:lightblue; border: 3px solid purple; margin: 0 auto;Font-family:Arial" cellpadding=8

 
+

|

 
+

| <center><span style="color:green;">'''''Hi, it's Lepoardkit here!'''''</span></center>

 
+

<center>'''[[User:Leopardkit/Buddies!|Buddies!]]'''| '''[[User:Leopardkit/Amazing Stories!|Amazing Stories!]]''' | '''[[User:Leopardkit/Stories!|My Stories!]]''' | '''[[User:Leopardkit/Polls|Polls!]]''' | '''[[User:Leopardkit/Online Diary|Online Diary]]'''</center>

 
+

|}

 
 
 
+

[[File:Leopardkity.png|thumb|AuriBear! *huggles* THANK YOU!!!!!!!! You rock!]][[File:Leopardkit.jpg|thumb|A present from the incredible [[User: Wetstream|Wetstream]]! Thanks!]][[File:Leopardkit.png|thumb|A gift from my friend [[User:Eveningswift|Eveningswift]]! Thanks!]]

−

==Friends==

 
−

I do not have a ton of friends in real life, 'cause I guess I'm wierd! xD But if you want to be friends with the computer me and not the peculiar, pimply me, I guess it's okay then! Leave your sig, I guess

 
 
 
 
⚫
−

Shamwow! [[User:Eveningswift|<span style="font-family:Tempus Sans ITC; color;silver; background:darkblue; border:2px solid; -moz-border-raiuds: 1em; color:silver;">'''Eveningswift :)'''</span>]] 15:36, January 31, 2010 (UTC)

 
−
 
⚫
 
−
 
−

Can I be ur friend?? I don't have to if you don't want to. [[User:Pebbleshine|<font color ="green">Pebbleshine</font>]] [[User talk: Pebbleshine|<font color ="Blue">was here!!</font>]] 15:28, February 2, 2010 (UTC)

 
−
 
−

Heyo Leopard!! Buddies?

 
−
 
−
 
−

<table border="4" cellpadding="2" cellspacing="2" width="10%"><tr>

 
−

<td>'''[[User:Hiddensun|<span style="color:#90ee90">Hidden</span>]][[User Talk:Hiddensun|<span style="color:Indigo">Sun♥</span>]]'''

 
−

</td></tr></table> 16:08, February 2, 2010 (UTC)

 
−

* Buddies? ^-^ [[User:Shigura|<span style="font-family:Century Gothic; color:Pink; background:Black; border:1px dashed; -moz-border-raiuds: 1em; color:Pink;"> '''Love]][[User Talk:Shigura|star''' </span>]]<sup>[[Skies of StarClan|"Even ThunderClan loves Me."]]</sup> 15:55, February 3, 2010 (UTC)

 
 
 
 
+

I knew about Warriors for a time before I read it (because of my lil' cousin), and then one day, I decided I wanted to read it. So I went to the library, but it was closed, and it wouldn't open again until when I was at sleep-away-camp. So, after the two weeks at camp, I got home and read ''Fire and Ice''. ('cause SOMEBODY *COUGH[[USER: Shinestar|Shinestar]]mysisterlostitCOUGHCOUGH*) and was HOOKED! Now, I've read ALL of the books ('cept a couple magna a few new releases). I LUV to write stories on here. =) YAY!

−

Can we be friends?--[[User:Artimas Hunter|<span style="color:Yellow;background:Purple">Artimas Hunter</span>]]<sup>[[User Talk:Artimas Hunter|<span style="color:yellow;background:Purple;">Welcome to Bramblepath's Den</span>]]</sup> 19:01, February 20, 2010 (UTC)

 
 
 
 
+

Now, in a couple months, I will have been here a year. Whoa. That's... insane. Wow.You guys rock, though. <3

−

==My favorite pages==

 
 
+

==Siggies!==

 
+

Okay, usually don't change them (I've been here for like, ''forever'' and have NO idea how to make them! LOL!)

 
⚫
 
+

*[[User:Leopardkit|<span style="font-family:Jokerman;color:lightgreen;background:red">I'm ready </span>]][[User Talk:Leopardkit|<span style="font-family:Jokerman;color:lightgreen;background:red">for Christmas!</span>]]: Misty made it for me!

 
+

*[[User:Leopardkit|<span style="font-family:Arial;color:black;background:yellow">'''Particulary Good Finder''' </span>]]<sub>[[User Talk:Leopardkit|<span style="font-family:Arial;color:black;">'''Hufflepuff!!!'''</span>]]</sub>: Yes, A Very Potter Musical fan, and a loyal Hufflepuff....... ''Redvines!'' :D

 
 
 
+

==Polls==

−

'''Mine'''

 
−

* [[The Life of Nobility]]- The story I wrote about Firestar's (sobs) death. It makes me sad...

 
−

* [[The Holiday Clans]]- My second story, and I need your help with charater ideas

 
−

* [[The Fierce Sorrow]]- Third, it's about Whitestorm, and it is poorly laid out and terribly written.

 
−

*[[His Loss]]- A terribly sad poem...ish thing. That's all I am giving away. You'll have to read it to find out what it's about! (Why did I say terribly? What am I, old?!)

 
 
 
 
+

===Stories===

−

'''My Sister's'''

 
 
+

<poll>

−

* [[Shinefur's Destiny]]- My sister wrote this, and I kinda like it!

 
 
+

Q: Which Story/Poem I've written is the best?

 
+

The Life of Nobility

 
+

The Holiday Clans- Co-written with my sister Shinestar

 
+

The Fierce Sorrow

 
+

His Loss

 
+

His Family

 
+

Mosskit

 
+

Snowkit

 
+

</poll>
---
Latest revision as of 21:23, 3 February 2011
1000 EDITS! WOO HOO!!!!!!!!!!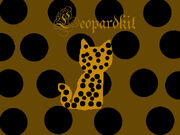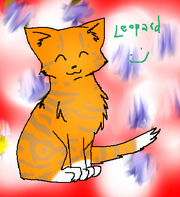 About me
I knew about Warriors for a time before I read it (because of my lil' cousin), and then one day, I decided I wanted to read it. So I went to the library, but it was closed, and it wouldn't open again until when I was at sleep-away-camp. So, after the two weeks at camp, I got home and read Fire and Ice. ('cause SOMEBODY *COUGHShinestarmysisterlostitCOUGHCOUGH*) and was HOOKED! Now, I've read ALL of the books ('cept a couple magna a few new releases). I LUV to write stories on here. =) YAY!
Now, in a couple months, I will have been here a year. Whoa. That's... insane. Wow.You guys rock, though. <3
Siggies!
Okay, usually don't change them (I've been here for like, forever and have NO idea how to make them! LOL!)
Polls
Stories