Hello, young traveler!

Welcome to my page! My name is BCEngine, but call me BC!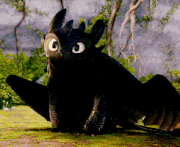 Yes hello I am fandom trash ;w;

I draw and write too much and I don't really know what to do a lot of the time. Because I am a scrub ;w;
Sooo.... want to know some things about me?
I like the following: Food, Animals, COFFEE, Drawing, Nature things, Eragon (The book series. The movie freakin' sucked.) How to Train your Dragon, The Hobbit/LOTR (Moon is my go-to person for this stuff), STEVEN UNIVERSE, Poldark, Last Tango in Halifax, TUGS, Don't Hug Me I'm Scared, Imagine Dragons, Enya, First Aid Kit, Clanad
And a bunch of other things.
Blargh enough of that. Let's get onto what I write on this wiki.
My Stories

http://warriorsfanfic.wikia.com/wiki/Angel_In_Black<< This story is on hiatus while I figure out how to right good ;w;

http://warriorsfanfic.wikia.com/wiki/Category:Tallstar_Advertises<< A spoof series that Vee and I do.

I've written a LOT of very n00bish and cringe-worthy things in the past, and I wish for all those stories to burn. However, there are a few I'm still working on.
I've also been known to draw dragons... a lot. Here's one of them named Arvad:

So uh... that's about it. See ya!