(11 intermediate revisions by 3 users not shown)
Line 1:
Line 1:
−

[[File:Placeholder|thumb|220px]]

+

[[File:]]

 

==About me==

 

==About me==

 
 
Line 10:
Line 10:
 

<u>Pets</u>: ''Susie'': black and white she-cat with leaf-green eyes. Warrior name: Leafgaze.

 

<u>Pets</u>: ''Susie'': black and white she-cat with leaf-green eyes. Warrior name: Leafgaze.

 
 
−

''Melody'': black and white flecked she-DOG with sad brown eyes. Is known for torturing Susie and barking loudly at guests.

+

''Melody'': black and white flecked she-DOG with sad brown eyes. Is known for torturing Susie and barking loudly at guests.

 
 
 
+

[[File:Doll.png|frame|this is me... sort of...]]

⚫
 
−

Firestar: U R WAY 2 OLD!!!! ERINS, KILL HIM SOON!!! (Please do it in Sign of the Moon. I can't wait much longer!) You drown in anti-wrinkle cream.

 
 
 
 
+

<gallery type="slideshow">

−

Ashfur: PSYCO-PATH!!! I am reely angry at the Erins because the confirmed that he's in STARCLAN! What messed up author would do that?!?! Sorry for my outbreak of madness... BUT SERIOUSLY?!?! You drown in blood.

 
 
+

Nightpaw.jpg|Raineyes

 
+

TigercatBNS 468x380.jpg|Tigerfur

 
+

Spiritpaw.jpg|Ice-eyes

 
+

Dawnstar.jpg|Skyfire

 
+

Calico Jungle II by DragonSparx.jpg|Amberfire! (me)

 
+

</gallery>

 
 
 
⚫
−

Squirrelflight/Leafpool: Well, Leafpool is a dumb psyco-path because she's a warrior now. Is she NUTS? Firestar didn't even get angry at them 4 lying to the whole clan. Squrrilflight must be embarrassed whenever someone says her name. SQUIRRELFLIGHT?? What kind of messed up name is that??? Squirrel drowns in weird sauce, and Leaf drowns in suckish sauce.

 
 
+

Firestar: Ok, seriously? He's wayyy too old!! You almost never battle with the other clans, and when you do, its at the wrong time! Something is clouding your judgement...

 
 
 
+

Ashfur: Why is he in StarClan? Maybe he had a brain disability. ??? Something's WRONG with you!!!

−

Jayfeather: You drown in awesome sauce. No doubt.

 
 
 
 
+

Squirrelflight/Leafpool: Teh sisters of pwn-ness? Not likely. Squirrely's stopped being random and hyper and Leafy... I just don't know. What happened to you being friends with Sorreltail? Something's changed for them in the fourth series...

−

Lionblaze: a bit strange, but you drown in kinda-awesome sauce.

 
 
 
 
+

Jayfeather: AWESOME. 'Nuff said.

−

Dovepaw: Weird. Your power isn't good, you obey your mentor more than your sister, and you act like a spoilt brat. You drown in loo roll.

 
 
 
 
+

Lionblaze: Umm... Ok-ish. I don't like you, but I don't hate you, either. I guess I just don't like long battle scenes in the books.. 0_o

−

Ivypaw: Your name should be Ivypwn. You are awesome! Just not as awesome as Jayfeather. Never. You drown in almost-awesome sauce.

 
 
 
 
+

Dovewing: Sure, fine. But your power is a bit weird. And I guess.. you're sort of bland.

−

Hollyleaf: YOU MUST COME BACK IN THE FORGOTTEN WARRIOR!!!!!!!!!!!!!!!!!!!!!!!!!!!!!!!!!!!!!!!!!!!!!!!!!!!!!!!!!! The yarrow and squirrel in Night Whispers is enough proof. You drown in mysteriously awesome sauce.

 
 
 
 
+

Ivypool: Yesh. Epic. Spy.

−

Ummmm..... that's it 4 now....

 
 
+
 
+

Hollyleaf: OMSC yayyy!!!!! You're the forgotten warrior! ''Please don't be evil, please don't be evil...''

 
+
 
+

==Friends List!!!!! YAYZ!!!!==

 
+

Hi! Some people asked me to put this in, sooooo.... sign plz! Even if you hate me!!!! (well, maybe not, but..)

 
+
 
+

[[User:amberfire3|<font color="blue"><b>Amberfire3, RAVENCLAW!!!!</b></font>]][[User Talk:amberfire3|<font color="gray" style="background:blue;border:2px dotted">Smartypants!!! Luna is awesome!</font>]] 08:57, April 19, 2011 (UTC)

 
+
 
+

hey amber ill be your friend [[User:Bloodstar18|<span style="color:Silver;">Glass </span>]][[User Talk: Bloodstar18|<font color="Salmon">Heart</font>]] [[User Talk: Bloodstar18|<font color="Periwinkle"><sup> Breaks So Easily</sup></font>]] 22:24, June 28, 2011 (UTC)

 
+
 
+

Hey Amber! [[User:Shadewing|<span style="color:lime;Font-family:Vegacute;background:Navy">Shadey</span>]]'''[[User talk:Shadewing|<span style="color:Indigo"><sup></sup>Iro Ni!</span>]] 14:42, July 17, 2011 (UTC) Shadewing
---
Latest revision as of 07:46, 29 October 2011
About me
Hi! I'm Amberfire3, but you can call me Amber, Ambery, Amby, Fire or Firey. I LOOOOOOOOOOOOOOOOOVE Warriors!!!!
Name: a bunch of letters. (credited to whoever thought of it first!)
Age: 2 numbers. (also credited to whoever thought of it first!)
Pets: Susie: black and white she-cat with leaf-green eyes. Warrior name: Leafgaze.
Melody: black and white flecked she-DOG with sad brown eyes. Is known for torturing Susie and barking loudly at guests.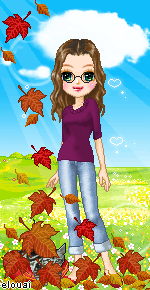 Opinions on Warriors Characters
Firestar: Ok, seriously? He's wayyy too old!! You almost never battle with the other clans, and when you do, its at the wrong time! Something is clouding your judgement...
Ashfur: Why is he in StarClan? Maybe he had a brain disability. ??? Something's WRONG with you!!!
Squirrelflight/Leafpool: Teh sisters of pwn-ness? Not likely. Squirrely's stopped being random and hyper and Leafy... I just don't know. What happened to you being friends with Sorreltail? Something's changed for them in the fourth series...
Jayfeather: AWESOME. 'Nuff said.
Lionblaze: Umm... Ok-ish. I don't like you, but I don't hate you, either. I guess I just don't like long battle scenes in the books.. 0_o
Dovewing: Sure, fine. But your power is a bit weird. And I guess.. you're sort of bland.
Ivypool: Yesh. Epic. Spy.
Hollyleaf: OMSC yayyy!!!!! You're the forgotten warrior! Please don't be evil, please don't be evil...
Friends List!!!!! YAYZ!!!!
Hi! Some people asked me to put this in, sooooo.... sign plz! Even if you hate me!!!! (well, maybe not, but..)
Amberfire3, RAVENCLAW!!!!Smartypants!!! Luna is awesome! 08:57, April 19, 2011 (UTC)
hey amber ill be your friend Glass Heart Breaks So Easily 22:24, June 28, 2011 (UTC)
Hey Amber! ShadeyIro Ni! 14:42, July 17, 2011 (UTC) Shadewing