Prolouge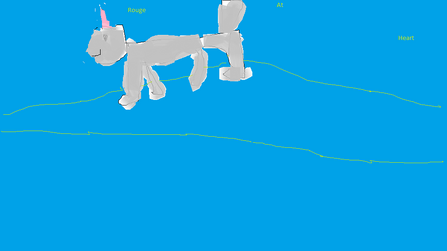 A brown tom stepped forward. "Pepper?" He mewed. A gray she-cat stepped forward. "Yes, Chilli?"
Chapter 1
"This one Pepperkit, and this one Woodkit." Mewed a she-cat. A little gray it mewed. "Mom?" It mewled. The she-cat looked down at her. "Yes?" "What is your name?" She asked. "I`m Stormfrost." She mewed. "Your dad is Mistygorse." Pepperkit looked at her brother, Woodkit. "Is he alive?" She mewed. "Yes." Replied Stormfrost. Woodkit opened his eyes. "Huh?" He mewed, looking up. "I`m Pepperkit, your sister." She mewed. Woodkit looked at her. "Lets go play!" He squealed. "No." Mewed Mistygorse. "You can`t come out until your apprentices!" He mewed. Stormfrost looked at them. "You can." She mewed, half hissing at Mistygorse. They sprinted outside. "Oh, hi." Mewed a voice. Pepperkit looked behind her. "Who are you?" She mewed. The other kit walked over to her. "I`m Snakekit." He mewed. Another kit scampered out of the nursery. "New sister!" Purred Stormfrost. "Her name is Eclipsekit." She mewed.
MORE COMING SOON...
Community content is available under
CC-BY-SA
unless otherwise noted.