One Direction Alert! (FANGIRL SQUEAL)
A series of songfics by Gingerstripe, songs belong to One Direction. This was written by Ginger, but was put up for adoption and adopted by Firey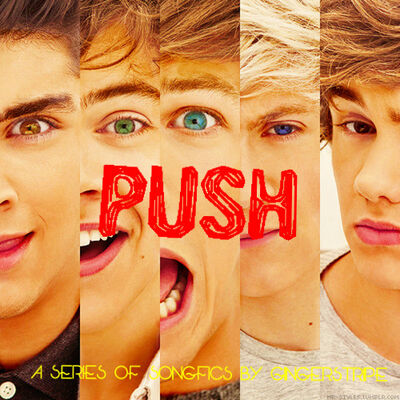 LionXSweet
Kiss You-About the parents of Pinestar in Bluestar's Prophecy. (completed)
RussetfurXSparkfangXJumpfoot
Save You Tonight - Russetfur is secretly upset with her boyfriend. Sparkfang loves Russetfur-can he save her from Jumpfoot's grasp? (completed)
ScorchstreakXSmallsongXFlaringstep
Truly Madly Deeply- Smallsong has been a small she-cat with a big personality. When she dumps Flaringstep, Scorchstreak can hardly believe his luck.  
CloudyfurXHawkfireXBlazingstripe
Tell Me A Lie- Cloudyfur and Blazingstripe's relationships are in teeters. When Cloudyfur starts slipping away a few days, then another day, then every day. Blazingstripe keeps recieving lies. Till one day he finds out where she is....
JaguarpounceXLynxswirl
Coming soon!
Should I make another songfic about
Community content is available under
CC-BY-SA
unless otherwise noted.