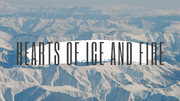 The Heart of the Cats series
Written by LightstormWarrior
This is a story about Firewhisker and Icewhisker. They are enemies, but brothers. Will they be able to fix their friendship? Or will they fail? Join them as they set off on a journey, requested by Miststar when Firewhisker is exiled.
✧ ©︎ Light (LightstormWarrior)
✧ Do not copy
✧ Some spoilers from the The Heart of the Cats may be in this fanfiction. Please read it first to understand, although there won't be many spoilers.
ᴹᵃⁱⁿ ᶜʰᵃʳᵃᶜᵗᵉʳˢ
✧ wip!
Would you like to open Icewhisker's factfile?
Yes 『 。』 No 『 』
Request accepted by Miststar.
Loading...≫≫≫
■ 10%
■■■ 30%
■■■■■ 50%
■■■■■■■ 70%
■■■■■■■■■■ 99%
Error!
Would you like to try again?
Yes 『 。』 No 『 』
loadιng...≫≫≫
■ 10%
■■■ 30%
■■■■■ 50%
■■■■■■■ 70%
■■■■■■■■■ 90%
You have successfully opened the factfile!
𝗡𝗔𝗠𝗘:Icekit, Icepaw, Icewhisker
𝗦𝗧𝗔𝗧𝗨𝗦: Exiled
𝗞𝗜𝗡: Firewhisker (brother), Reedflame (father) and Shadeice (mother)
𝗔𝗣𝗣𝗘𝗔𝗥𝗔𝗡𝗖𝗘: Pure white tom with cloud blind blue eyes
𝗣𝗘𝗥𝗦𝗢𝗡𝗔𝗟𝗜𝗧𝗬: Independent, self-centered, hot-headed, likes to be alone, aggressive,
ᴾʳᵒˡᵒᵍᵘᵉ
this is the fight of our lives.
It was chaos in the camp. Fire burning through the camp. Ice melting slowly. Ice coming back for revenge. Ever since Icewhisker and Firewhisker had left, the chaos seemed to have gone.
Apparently not.
Was this the curse? The curse of them? Getting revenge for this journey? If so, it was all Miststar to blame. This was a never—ending fight. The fight that will last on.
Community content is available under
CC-BY-SA
unless otherwise noted.